In this post, Documentary filmmaker Michael Samtesto outlines the documentary storytelling technique used in the Hidden Tiger to give tigers the voice they deserve. The Hidden Tiger is Samtesto's fifth feature length documentary in distribution.
Let's jump in!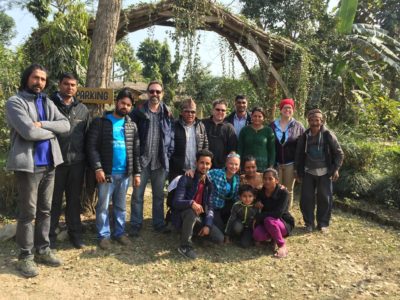 Let me be clear–tigers are EXCELLENT communicators. They chuff, roar, and have an extensive and bizarre range of vocalizations. In fact, I'd go so far to say that tigers wear their emotions on their sleeves. It's not hard to tell if a tiger is crabby, happy, playful, or focused (which they most certainly always are). That said, as a documentary filmmaker wanting to tell the story of their plight–we needed to choose the proper documentary storytelling technique for the tiger.
The best part of making a film about tigers is certainly getting to spend time in their presence. In captivity, it's easy to see their power, their cunning, even their sense of humor. They are cats in every sense of the word. In the wild, you find yourself looking eye to eye at the most majestic apex predators in the natural world. While we may be their greatest threat, in their own environment, they look right through us. Tigers are not impressed by us or really too concerned about our presence. Despite having a film camera to my eye when I saw my first tiger in the wild, the experience still moved me to tears. Not fear. Awe of their majestic presence. It's an experience that I struggle to convey properly.
March of the Penguins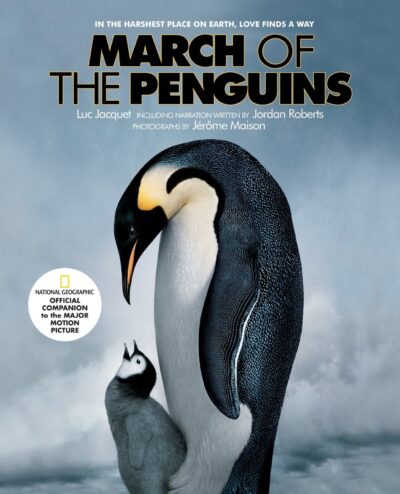 As a filmmakers there are a few documentary storytelling techniques available when the subject of our story is a wild animal. The standard when I was growing up was lots of great footage of tigers, and well written narration usually spoken by a well known actor. To this day that format still can be incredibly effective. Look no further than Morgan Freeman's incredibly stirring narration for the March of the Penguins. However, for my money, that style of filmmaking leaves out one of the most important voices, the actual experts, biologists, conservationists, and scientists that have dedicated their lives to these incredible animals.
Which of course brings us to The Hidden Tiger and the documentary storytelling technique we chose to speak for the tigers. The second best part about making a film about tigers was meeting the dedicated people who spend their lives tirelessly studying and advocating for these animals. When assembling a dream team of conservationists to speak about the Bengal Tiger you would be lucky to include Valmik Thapar, Belinda Wright, Dr. Dharmendra Khandal, Steve Winter, and Dr. John Goodrich. Including any one of them in the film would have been great. Including them all was a triumph.
Champions of the Tiger
"Their unpredictability, The fact that you never know what you might see next, I've spent thirty years in the presence of tigers and I'm still a student of the tiger, there's always something new to be learned about them." Valmik eyes lit up when asked what he loves most about tigers. Valmik, like a tiger himself, is powerful, precise, and a fierce defender of the tiger. Sitting down with him at his house in Ranthambore National Park was a memory I will always cherish.
While interviewing Belinda Wright, we sat in the woods, just the two of us in the forest of Bandhavgarh. The occasional rustling in the trees nearby almost always turned out to be the mascot of Kipling Camp, Orlando, a sweet white lab we came to love. For me though every movement was a tiger. Fortunately Belinda had me in a tiger trance. I would soon forget about our surroundings and be transported back to her stories of going after poachers and setting up a network of informants. She told me of the great work her mother championed when India woke up and discovered her tigers were disappearing at an alarming rate. While the interview lasted only a few hours, it was the time spent talking around the campfire, or over wonderful meals that I will never forget.
Filmmaking During Covid
Interviewing Dr. John Goodrich, the Chief Scientist and Director of the Tiger Program at Panthera presented a unique challenge–Covid 19. Filming in November of 2020 meant we would not be able to travel to Colorado to interview him. So we shipped him audio gear and a stand for a tablet so we could interview him remotely while his wife filmed him with a DSLR. His description of the wet markets of China alerted us to the direct correlation between the exploitation of wild animals and the spread of diseases like Covid 19. Dr. Goodrich is a tremendous scientist and a great spokesperson for tigers. I'll look forward to the day when we can finally shake hands and meet face to face.
As we get ready to release this film into the wild, we've spent a bunch of time culling through thousands of photographs and video clips. The travel was exotic, sometimes tedious, the days were long and sometimes terribly cold and uncomfortable. The food, sights and sounds were incredible. Yet it's the people, the people who shared their tiger stories with us were what was most memorable. My hope as filmmakers that portrayed these warriors for tigers properly and helped shine a spotlight on their efforts. The film is a celebration of their work. It's our sincere wish that their passion and dedication will motivate and inspire the next generation of conservationists and activists. Finally, in these uncertain days of Covid 19, I hope people are inspired to take time to reconnect with the natural world. Unplug and enjoy this wondrous planet.
We wanna hear from you!
What's your favorite documentary?